Other programs & activities
>> The objective of the Hi-tech scheme is to produce trained personnel with the range of skill necessary to meet the requirements of Industry, commerce and domestic in the application of electronics, computer and the modern production system.
COMPUTER TRAINING: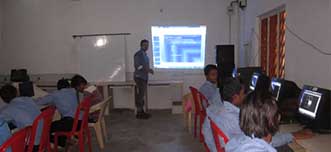 >> Beside the craftsmen training the institute provides computer training. Accordingly a period for computer Class has been provided in the TIME TABLE.
MS OFFICE, EXCEL, POWER POINT
>> internet are taught in this computer training programmed. By utilizing above knowledge students can access their data, placement information etc. by login internet in any computer system.
AUTO CADD TRAINING PROGRAMME: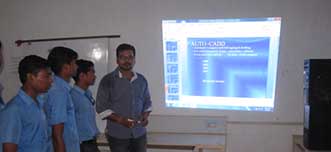 >> The Institute also offers Auto CADD training along with our general Computer trg. Graphic, structural, lay out and Engineering drawing both in two dimensions and three dimensions are taught with some normal charges. The reputed AUTO CADD Organizations are assigned to conduct these classes. New modern up to date computer machines are installed for this purpose. Globalize accepted certificates are given to successful trainees of this course.
PERSONALITY DEVELOPMENT PROGRAMME:
>> The institute provides spoken English Classes for Development of English Speaking ability of the Trainees. And also Mathematical Aptitude Classes are conducted to improve the brain power of the trainees. These are prime need criteria of the Campus recruiters.
INDUSTRIAL VISIT: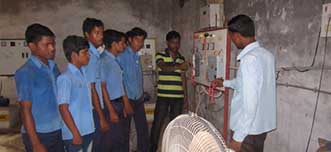 >> The Institute provides two weeks industrial tour for the ITC students which help them a lot of practical exposure in respective field. The institute will provide accommodation there and students will gain practical knowledge effectively and participate meaningfully with rapid changing up-to-date machines & equipment.
SEMINAR AND WORKSHOP:
>> The institute also conduc ts seminars, symposium and workshops to create general awareness among students regarding modern pedagogy on working of modern industries by inviting eminent Engineers, professionals from establishment industries and govt. officers. The institute offers many job oriented practical works which is more beneficial to the trainees.
News & Events
OVER ALL RESULTS
IMPORTANT NEWS
Principal's Message

Technical education is lightening up and stretching its branches. One should not be complacent after accomplishing and standing at the pedestal of a simple education rather should try to become pro...
Notice Board